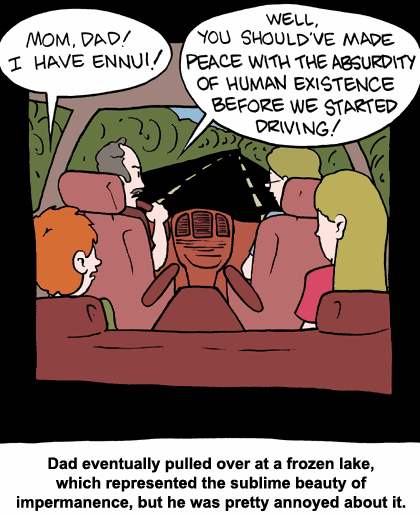 severely
inadequate this past month. I desperately hope this has gone largely unnoticed, but I don't wanna kid myself. I've been trying to make myself keep writing, but everything I write just looks like shit to me.
So: new plan! Since I am by nature a compulsive writer, and typically can't
not
write, I am going to take my best friend's suggestion and try to recharge my creativity batteries - I shall accomplish this by
not writing anything at all
for an entire week. I don't know if I can go that long without saying something about something. I mean,
I have the internet
, and the State of the Union Address is tonight. There will be no shortage of things to write about! But seven days from today, I should be chomping at the bit to just get my opinion out there, rather than getting depressed over my complete inability to articulate an idea in a persuasive or interesting manner.
Wish me luck!