Rhodopsin
told me about RepRap the other day, and now it's hard to think about anything else.
RepRap
is a contraction of Replicating Rapid-prototyper. Modern
CAD
machines can already translate 3D cyberspace designs into 3D meatspace objects, and a RepRap is basically a 3D printer that can
make its own parts
.
Oh, shit yeah.
Check out
what it can make
! (All images taken from that link.) For starters, RepRap parts,
themselves
made by a RepRap: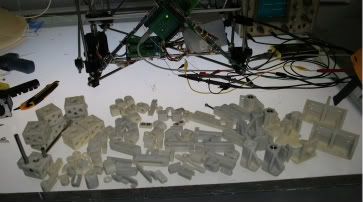 Who needs a new pair of shoes? Not Daddy, he's got a RepRap!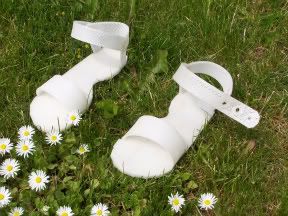 Oh no, my door handle busted! Why go to the store when I can make one in my home: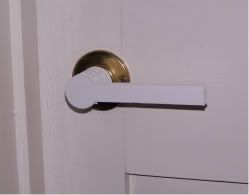 Dammit, I need an adapter to fit tab A into slot B - but nobody makes one! Except RepRap: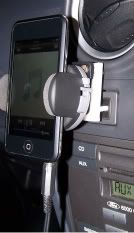 Man, all this sitting around making things from nothing like a god has made me thirsty! Time to get my drink on: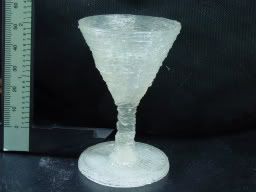 OK, yeah, enough. Look, this is

pure awesome

. I need one. Who's got half a grand sitting around for me to buy one? I'll mail you the first copy, double-promise! Or, even better,

send me

your

parts

!